Improve Physiotherapy's personal trainer and physiotherapist is Matthijs Klaassen. He graduated at THIM University of Applied Sciences in Physiotherapy, and completed the courses Sports and Movement, and Overload Worldwide.
Matthijs has a strong affinity with several sports disciplines, and has extensive experience both as a physiotherapist and as a trainer. As a physiotherapist, he worked at the highest level of Dutch rugby, and was part of Alders Motorsport race team.
He is currently working as a sports instructor at Sports Centre de Bongerd, and as a strength trainer and fitness coach for ARGO, the student rowing club, and Wageningen Beasts, the student sports association for strength training. He's also working as an independent personal trainer.
Followed education:
Sport and Movement
THIM University of Physiotherapy
Overload TOP trainer A
Overload TOP trainer B
Overload TOP trainer C
Personal Hormonal Profiling
Mylogenics Rehab
Mylogenics Activation
Mylogenics Release
Mylogenics Advanced
Kettlebell trainer
Dry Needling Domburg: Extremities course
International Academy of Ostheopathy: manipulation course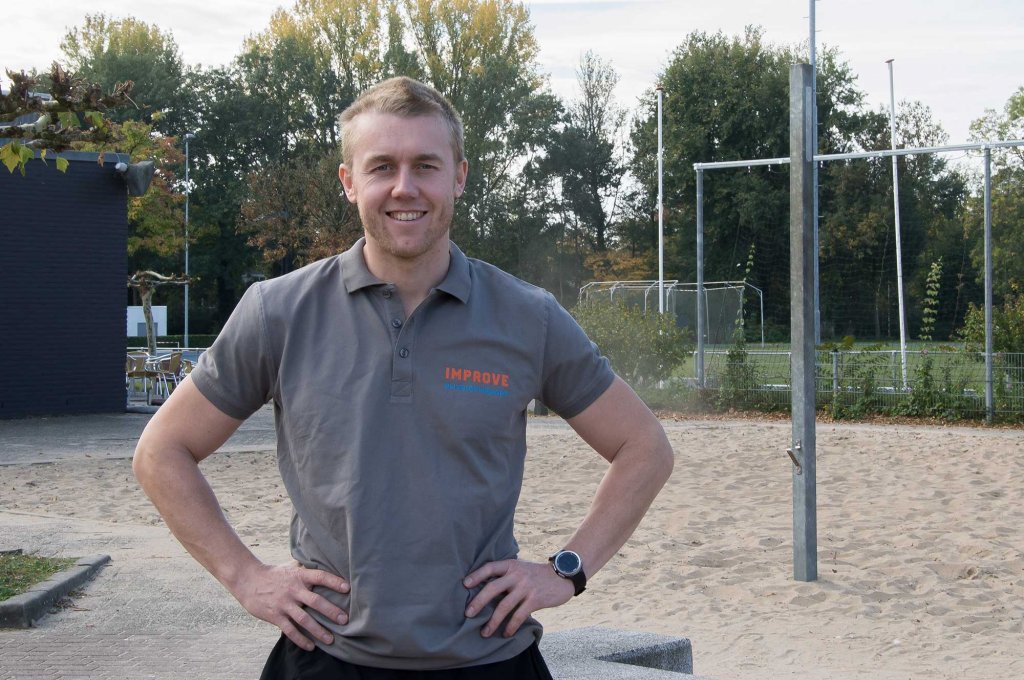 Matthijs: Moving you forward! That's what it's all about for me as soon as we talk about physiotherapy. Every now and then, everyone suffers from his back or neck, but recovery is also very important for people with sports injuries or patients after an operation. Physiotherapy should always contribute to better exercise.
Improve Physiotherapy examines your physical complaints and looks at what exactly is going on. Then you will be treated and you will receive advice for your posture. You will also receive exercises to speed up the healing process and prevent recurrence of the complaints. After illness, surgery or an accident, Improve Physiotherapy works together with you to bring your body back to the old level as much as possible.
Improve Physiotherapy considers it important that you stay fit and healthy. To be able to continue to work out and not to have any outage during your studies or work. That's why Improve Physiotherapy has a specially tailored program with various treatments and training and prevention programs. In this way you remain permanently fit, you prevent recurring complaints and you can grow old healthily.
Improve Physiotherapy is the right address for treating your sports injuries. But Improve Physiotherapy does much more for athletes. We ensure that you can exercise as optimally as possible, with as little chance of injuries as possible. Together with you, Improve Physiotherapy creates a customized sports advice. That way you get the best performance. Whether you are a top athlete, or sport on a recreational level.