Physiotherapy in Wageningen
Your body has to put up with quite a lot. Poor posture during work or study may cause physical complaints. Sports training may cause an injury. Your side job may severely strain your back or knees. Stop fretting, start moving, and address these issues! For physiotherapy can effectively deal with problems like these.
Remedy:
Improve Physiotherapy examines your physical complaints and looks at what exactly is going on. Then you will be treated and you will receive advice for your posture. You will also receive exercises to speed up the healing process and prevent recurrence of the complaints. After illness, surgery or an accident, Improve Physiotherapy works together with you to bring your body back to the old level as much as possible.

Prevention:
Improve Physiotherapy considers it important that you stay fit and healthy. To be able to continue to work out and not to have any outage during your studies or work. That's why Improve Physiotherapy has a specially tailored program with various treatments and training and prevention programs. In this way you remain permanently fit, you prevent recurring complaints and you can grow old healthily. 
(Sport) advice:
Improve Physiotherapy is the right address for treating your sports injuries. But Improve Physiotherapy does much more for athletes. We ensure that you can exercise as optimally as possible, with as little chance of injuries as possible. Together with you, Improve Physiotherapy creates a customized sports advice. That way you get the best performance. Whether you are a top athlete, or sport on a recreational level. 
After identifying your physical complaints, together with you we will set up a scheme of treatment. Depending on your complaints, the treatment will consist of active remedial therapy as much as possible; if necessary, this will be complemented by massage therapy. Through the exercises, massages or both, we will improve your flexibility and mobility, while at the same time trying to relieve your pain as much as possible. During this recovery process, the physiotherapist will encourage you and support you, but you will have a personal responsibility for your recovery.
| | |
| --- | --- |
| Monday: | 09:00 am – 21:00 pm |
| Tuesday till Friday: | 09:00 am – 18:00 pm |
| Weekend: | by appointment |
At Improve Physiotherapy you can easily plan your appointment online. With our wide opening hours you can come when it suits you best.
Why Improve Physiotherapy?
Improve Physiotherapy is the place to be not only for prevention and complaints. You are also at the right place for a customized sports schedule. We make a sports schedule based on your wishes and goals, but we also look at your joints and muscles. And how you can best solve your complaints with sport.
1. Qualified physiotherapist
2. Contracts with all major health insurers
3. REGISTERED AT THE BIG AND CKR
4. Located in Sports Centre De Bongerd on Wageningen Campus
5. Free parking
6. Appointment within 48 hours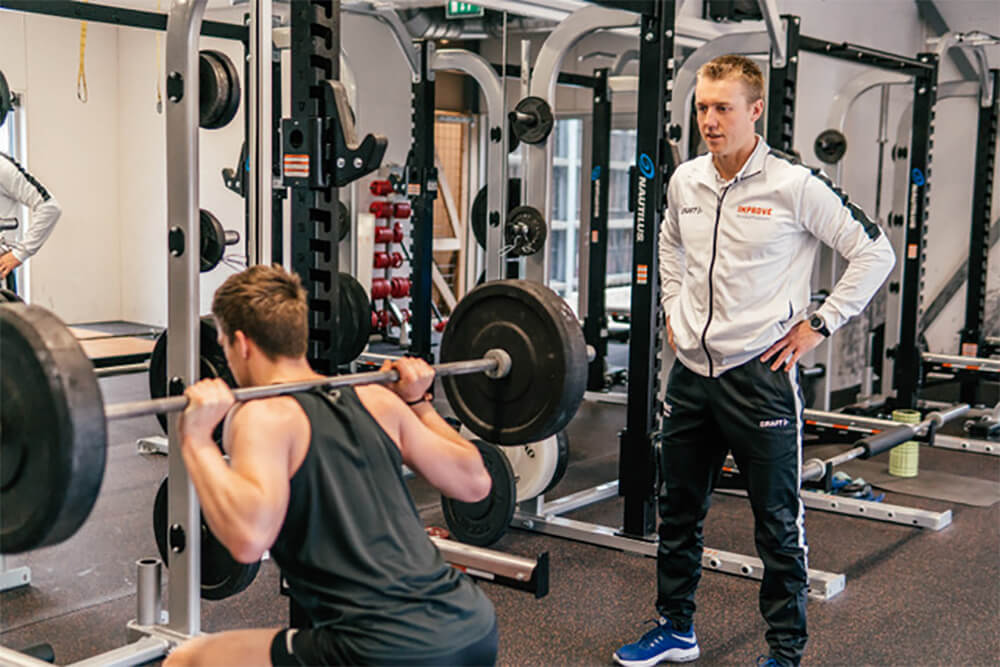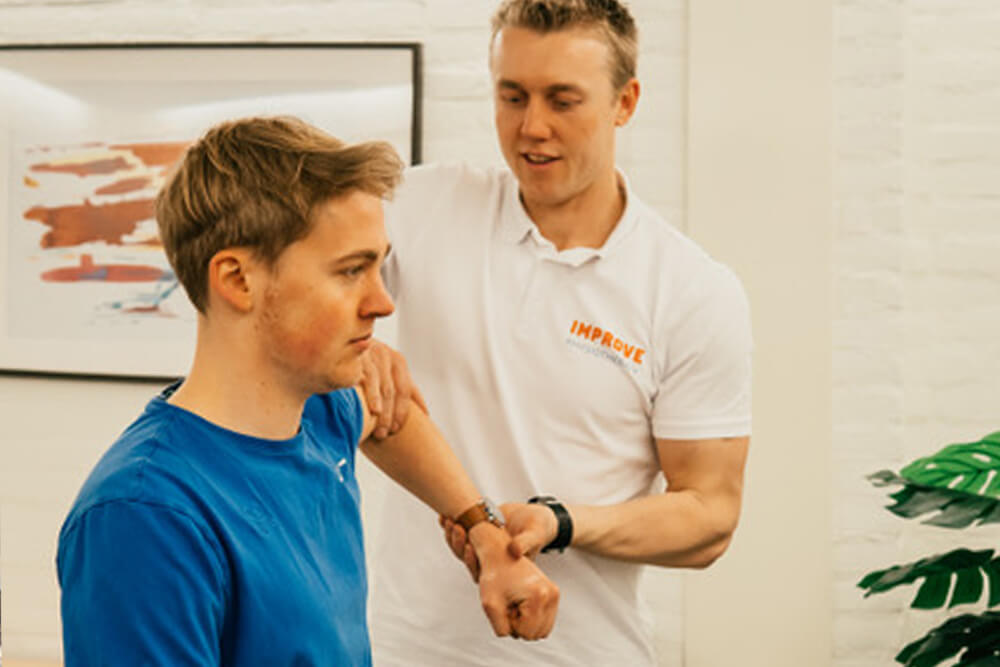 Partner of Improve Physiotherapy